Style eyes: Adapting to a new world of business
At the beginning of the year 2020, the optical industry was feeling good. '2020' seemed to be a positive omen for us and we were in full swing, looking toward a more stabilised future than that of the last few years.
None of us expected to be in the uncertain position we are in now. 2020 has fast become the year we want to forget and we're only half-way through.
New Zealand and Australia are now starting to move back into the workplace. Over the last eight weeks or so, it has been a real mixture of who's closed the doors, who's stayed open and what services have been available.
It's been tough!
There's no guide for this kind of pandemic; no 'right' or 'wrong' way to handle our businesses. Most of us simply can't wait to get back into our practices and start doing what we love again.
But is our industry going to be the same?
As we head back into our practices, owners, managers and staff alike are feeling anxious about the industry landscape we are walking into. The vast majority of us choose this industry because we are passionate about helping people but, almost overnight, what that means has shifted.
Our customers are likely to be much more health conscious and health aware, meaning we may see a rise in requests for eye examinations more often. Or, patients may take the opposite view and avoid any face-to-face, health-related appointments unless extremely necessary.
We also know Covid-19 has greatly impacted people's financial situations and livelihoods, which is going to affect their spending habits and priorities.
But, if the last eight weeks has taught us anything about our industry, I'd like to suggest it's our ability to adapt. We need to be available for our patients online.
Facebook and Instagram have been a great tool for practices to communicate to their patients, as well as for wholesalers to keep in touch with their customers. Those who are social media savvy have been able to make up-to-date knowledge available and stay relevant throughout the closures, providing a useful resource or perhaps a reassuring voice, ensuring relationships are maintained and perhaps even strengthened. Those businesses which didn't have their online communication sorted, however, will have seen a decline in customer interaction and thus be far less at the front of their patients' minds when they re-open for business.
Need versus want
Re-opening our stores brings us back to the 'need vs want' discussion. Optometry is one of those unusual allied health professions combining the importance and need for health with the vagaries of retail. These economic ebbs and flows also impact our suppliers and industry manufacturers too. There's no way of telling how our patients are going to react to the new landscape until we are open and talking to them again.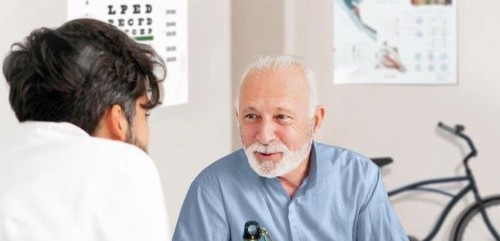 Our customers need eye care, eye health advice and all of their eyewear needs met. What they don't need is all the extra's. This is where our opportunity lies.
It's always been extremely important and part of our role to explain to our customers what they need on an individual basis. Post-Covid-19, this is going to be key to getting our patients back into our practices to purchase what they need. This is how we will make them feel comfortable enough to return to our practices, to trust us as medical professionals and dispensing and eyewear advisors.
As businesses in this post-Covid-19 world, we need to reconsider both what we are communicating to our patients and how we communicate with them.
Staff morale is also very important now and having a clear understanding of what your retail business' approach is in this new world, is key to reinvigorating team confidence and optimism. Is your focus on brand names or quality, locally sourced, sustainable products? Are you expecting customers to just order the lenses they've always ordered or would they benefit from a re-explanation, so they can see the value in your recommendations and their purchase? And wholesalers, how are you going to adapt to support your account's changing needs?
A world of new buying habits
Our industry, like many others, is going to open its doors into changed buying habits. Do we need to do anything different? Yes! Does anyone know exactly what that is? No!
There is no book to help guide us through this. What works for one practice may not work for another around the corner, let alone in another area or country.
Businesses that survive the economic fallout of the Covid-19 pandemic will be those which are flexible, accommodating and willing to adapt to a more health conscious and money-savvy patient. Know your identity, know your place in the community and stick to it 120%. If you open your doors with a staff base concerned and confused about how best to act, that's exactly how your customers will feel too.
There's no telling what our post-Covid-19 world will be like in another three months, or even after a year, but those businesses which use this opportunity to better themselves and show adaptability and strength will make it through and should flourish.
2020 is still our year, we just need to take a step back and see it as an opportunity to grow, albeit in a way we might not have planned for before.
Good luck!
Emma Roberts, also known as 'The Eyewear Girl', has been in the Australian optical industry for over 17 years. Starting out as a qualified optical mechanic and dispenser, she went on to store and business management and marketing and sales within the industry. Her passion has always been eye fashion; quality products sold by independent practices.