Anti-VEGF injection needs continue to rise
The demand for anti-VEGF injections to stem vision loss from age-related macular degeneration (AMD) and diabetic retinopathy is continuing to rise by about 15% a year, adding to the strain on district health boards' (DHBs') eye care budgets, already burdened by backlogs for eye care such as cataract surgery, caused by the Covid-19 pandemic.
Dr Derek Sherwood, head of the ophthalmology department at Nelson Marlborough DHB (NMDHB), said while it was difficult to obtain accurate figures from various DHBs due to different measuring techniques, NMDHB's figures reflect a steady increase in the need for intravitreal injections. "The increase over five years suggests an annual increase of about 15%, which I believe is the increase being seen in other DHBs."
Dr Sarah Welch, who now heads up the government advisory body, the National Ophthalmology Expert Advisory Group, and is the clinical director of the Auckland DHB's (ADHB's) ophthalmology service, said ADHB had experienced a "tremendous" increase in demand over the past 10 years, with ongoing 15% growth continuing to be the norm. "This year, expected growth has been exacerbated by the reduction in our ability to see people over lockdown, though in ADHB we continued to give injections throughout the lockdown period… We are currently making recovery plans allowing for both catch-up and growth."
To manage increasing demand, most departments have shifted some of the primarily Avastin-injection workload to ancillary staff and non-ophthalmologists, said Dr Welch. "In ADHB we have trained our nurses to give the intravitreal injections and they now administer over 90% of the injections. We also use some junior staff to do regular injections and a trainee GP who has an interest in ophthalmology."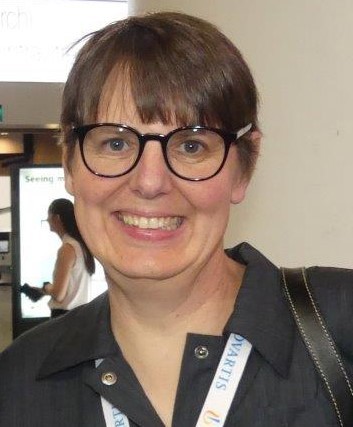 Dr Sarah Welch
Dr Welch said other DHBs are also training junior doctors, nurses and GPs to give injections, to support their ophthalmologist colleagues, reflecting best public service practice in other countries such as the UK. Ophthalmologists retain oversight of the injection clinics and making the clinical decision about the need for injections, she said. "There is no doubt (the increasing demand for injections) has significantly increased the workload of many departments and some departments have had to reduce other aspects of their work to enable the number of injections to proceed."
The Royal Australia and New Zealand College of Ophthalmology (RANZCO) is aware of the steadily increasing numbers, said Dr Peter Hadden, RANZCO New Zealand Branch chair, adding he has written to the new health minister Andrew Little seeking a meeting to discuss eye healthcare issues. "RANZCO is urging the government to appropriately fund eye care for its citizens to ensure high standards of care and safety are maintained. RANZCO is committed to best patient outcomes, sustainability and ensuring equity of access for all."
A National Health Committee report on AMD in 2015 said the country had seen a three to five-fold increase in the volume of bevacizumab (Avastin) procedures in New Zealand since 2010. It concluded that demand was set to continue to increase and there was significant variance between DHBs in how treatment was delivered and the rate of procedures performed.