Oculoplastic labs, neoplasms and rosacea research
Pilot evaluation for an image-based eyelid lesion management service

Hind J et al
Eye (Lond). 2021 Jun 25:1-5.
Review: The aim of this study was to investigate the accuracy of oculoplastics clinics employing assessment by smartphone digital cameras. The prospective study included 95 patients with lid lesions assessed by: consultant oculoplastic surgeons (Arm A), photographs taken by a photographer (Arm B), and by an optometrist with a digital camera (Arm C). These images were reviewed by consultants comparing clinical diagnoses. There was no statistically significant difference in the evaluations and rate of discharge. The authors concluded that there was good diagnostic agreement between image-based assessment and face-to-face consultation with image review alone proving to be safe, with no cases of malignancy missed.
Comments: Oculoplastics is a predominantly visual specialty and many of the pathologies can be diagnosed based on external appearance. The possibility of using smartphone-based imaging for eyelid lesion management in diagnostic and post-operative evaluation is certainly intriguing. Optometrists can take these images and attach them to referrals, making the triage process much more effective. The diagnostic accuracy of oculoplastic images was good for the identification of malignant lesions, however, it should be noted that the imaging system did not decrease the discharge ratio or the number of visits.
Second primary malignancies of eye and ocular adnexa after a first primary elsewhere in the body
Alfaar AS et al
Graefes Arch Clin Exp Ophthalmol. 2021 Feb;259(2):515-526.
Review: This study investigated the characteristics of second primary neoplasms affecting the eye and its adnexa to find risk-modifying factors after malignancies elsewhere in the body. A retrospective study of national cancer data found that from 3,578,950 cancer patients, 1,203 experienced a second malignancy of the eye and its adnexa. The first malignancy was diagnosed between 50 and 69 years of age in 58.94% of individuals. The choroid was involved in 379 cases, eyelid 280, orbit 181, conjunctiva 148, ciliary body 93 and retina six. The survival of patients affected with first ocular and adnexal neoplasms was significantly higher than those with second ocular and adnexal neoplasms. Notably, second primary ocular and adnexal tumours showed better survival than second primary malignancies elsewhere. The authors concluded that careful ocular examination should be integrated into the long-term follow-up plan of cancer patients, especially those with non-Hodgkin's lymphoma and melanoma.
Comments: Melanoma and lymphoma are frequent common neoplasms affecting the eye and its adnexa and, like most intraocular malignancies, tend to be aggressive. The proportion of malignant melanomas seen can be high and can significantly increase the risk of choroid malignancies as a second primary tumour. It is more commonly seen in Caucasians and less in pigmented people. Conjunctival lymphoma is the second most common ocular adnexal tumour and generally manifests as a salmon-pink patch on the conjunctival fornix of the eye. It is important to suspect both in clinical evaluation.
Ocular manifestations of rosacea: a clinical review

Tavassoli S et al
Clin Exp Ophthalmol. 2021 Mar;49(2):104-117.
Review: The study reviewed ocular rosacea, a chronic inflammatory condition that can occur in the absence of cutaneous features. Rosacea is associated with ocular disease in up to 58% of cases. The most common ocular features are chronic blepharoconjunctivitis with eyelid margin inflammation and meibomian-gland dysfunction. Corneal complications include corneal vascularisation, ulceration, scarring and, rarely, perforation. Diagnosis is largely based on clinical signs, although it is often delayed in the absence of cutaneous changes, particularly in children. It can also be associated with systemic disorders such as cardiovascular disease. Management ranges from local therapy to systemic treatment, including topical and oral azithromycin among others. The prevalence of rosacea has been estimated to be 5.4% in the adult population. Rosacea is observed in all age groups, although it is most commonly diagnosed after age 30, with a peak between 40 and 59 years. Females are commonly diagnosed earlier and more frequently.
Comments: Ocular rosacea is a challenging clinical entity to diagnose and treat but should be considered in all age groups with chronic eyelid inflammation associated with conjunctival and corneal changes. It can be a diagnostic challenge, particularly in paediatric cases where there may be minimal or no associated skin changes. Early treatment will provide symptomatic relief and reduce the risk of corneal complications. Treatment should involve minimising environmental triggers and a combination of conservative, topical, systemic and potentially interventional therapies. Rosacea's association with systemic disorders such as dyslipidaemia and hypertension should also be recognised.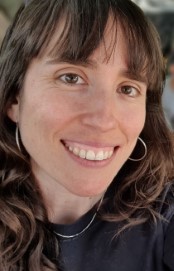 Dr Anna March de Ribot is a consultant ophthalmologist specialising in oculoplastics with a particular interest in clinical research. She's based at Whangarei Hospital and collaborates with Auckland DHB.