US actor Patrick Dempsey, better known as Grey's Anatomy's Dr Shepherd, is Porsche's new brand ambassador. An avid race car driver with his own team, Dempsey Racing, Dempsey has competed in the 24 Hours Le Mans and Rolex 24 at Daytona.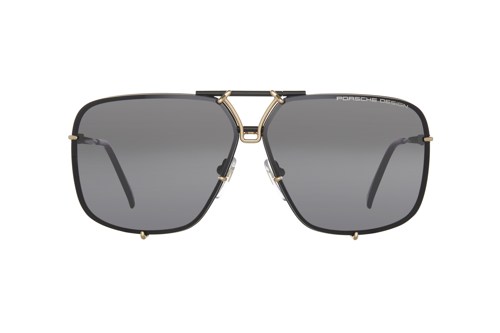 Porsche's new sun collection, meanwhile, offers a fresh take on its legendary styles, including P8928 (pictured above), a modern square-shaped aviator model with an interchangeable lens mechanism originally designed by Ferdinand Porsche in 1978, creator of the legendary Porsche 911. Get in quick if you want to get your hands on a pair of P8685 Hexagon Gold limited edition. This highly engineered sunglass model is infused with true sports car DNA and has a strictly limited production of just 500 frames.
Distributed by BTP International Designz.